The evolutions in the scientific communications landscape have made it possible for researchers to upload and archive the research data underlying their publications, making the material in repositories very heterogeneous, hence more complex. The access to these 'enhanced publications' (mostly including several files of different formats, often archived in different places) is one of the main technical objectives of DRIVER-II.
Definition
An enhanced publication is a publication that is enriched with three categories of information:
research data (evidence of the research)
extra materials (to illustrate or clarify)
post-publication data (commentaries, ranking)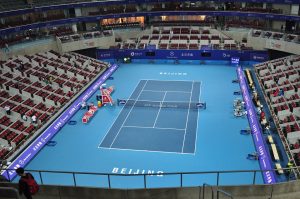 Use
Even though publishers and repositories have the building blocks and tools available, they generally do not use them to create an enhanced publication for all three categories. Instead, publishers
offer only one or two of these categories with their publications;
publish extra materials (such as movies) separately from the publication, without even a link between these related objects;
rarely support the option to add post-publication data.
In contrast many repositories offer the options of linking publication and research data, adding commentaries, rankings, trackbacks, etc. Only one publisher, PLoS, provides all three enhancement services for their publications.
Need

The need for enhanced publications that are embedded in the publisher or repository environment is urgent, as the number of digital scholarly objects on the internet (such as multimedia materials, data sets, and blogs) is growing enormously. Without such an environment, it is difficult to discover whether related objects (such as movies, images, data sets and commentaries) are available.
Infrastructure
In order to make it easy for researchers to trace publications and related objects (research data, extra materials or post-publication data), an appropriate infrastructure should be developed.
Publication Models
Various models that reflect and support relations between objects in the world of scholarly publishing are under review; relations that seem obvious, are often not shown or supported in current systems. An enhanced publication model should support and reflect the relations between a publication and all relevant objects. In this respect, an enhanced publication is a permanently developing entity and the model supported by DRIVER must therefore be able to continually add related objects, even at a later, post-publication stage. One of DRIVER-II's inittial conclusions is that only the OAI-ORE model is capable of handling this complex process.
Repositories
Enhanced publications can also contain objects held in repositories. The internal format and repository infrastructure must be flexible enough to deliver common metadata formats (such as DC, MODS, DIDL or METS) or more community specific metadata formats. Above all, it is important that the underlying repository infrastructures provide support for the OAI-ORE model.
Links
Objects of an enhanced publication should be linked in a meaningful way. The links must show the function of the objects within the publication. Is the object a 'part of' (e.g. a chapter of a book) or a 'comment on' the publication? Publishers and repositories should offer services and tools for researchers to add research data, extra materials, and post-publication data to the publications. It is up to the publisher and repository holder to decide how complex the link pattern will be, and whether the enhanced publication can change over time by adding commentaries after publication.
Enhanced Publication components
The parts of an enhanced publication should be selected carefully. Publishers and repositories should set up a checklist for objects forming part of an enhanced publication. More specifically objects should have:
a unique global persistent identifier;
a facility for the link to be resolved;
a time stamp;
a common file type (for future use);
a universal numeric fingerprint for data sets;
"Cite as" information;
a quality good enough for preservation; and
it should be legal to publish the object.
Enhanced publications can help in the integration of scientific information, since they provide explicit links between related objects. This link function of enhanced publications will assist in the structuring of the environment of scholarly publishing, and will therefore make scholarly publishing much more efficient.
Here are some important Links to useful sites:
Informationen über einen Sportwetten Bonus
Hier finden Sie News zum Wettanbieter Vergleich.
Einen neuen Sportwetten Test finden Sie hier.